Industry Leadership
Painting in Partnership is committed to raising national painting standards and improving the image of painting in the eye of the public and painters alike.
PDCA Lincoln State Council
Painting in Partnership's commitment encompasses helping raise the national painting standards and contributing to raising the image of painting in the eye of the public and painters alike.
Mario Guertin, owner of Painting in Partnership, has been a volunteer in the PDCA since 1990. Creating a local organization where other business-minded painting contractors could meet and learn from each other was Guertin's early contribution to Chicago area contractors. He was its founding President.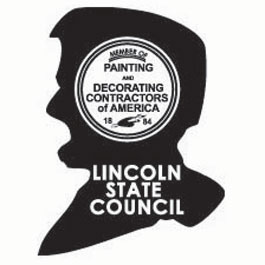 PDCA Craftsmanship Forum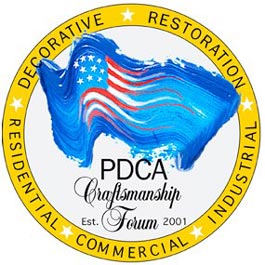 In year 2000, Guertin spearheaded the creation of the Craftsmanship Forum, a group dedicated to the advancement of craftsmanship in the industry. The Forum has been responsible for the development of COPs for the industry at large, which is the model for our own SPPs.
Part of the Forum's vision includes the eventual creation of a National Certification program for painters. This volunteer effort is aimed at helping to raise the craftsmanship level across the industry, as well as the image of painting in society. Guertin served as President from 2000 to 2012..
National Recognition and Awards
Recognition
In 2008, at its national Convention in Los Angeles, PDCA awarded to Guertin, for the second time, its National Distinguished Service Award. A year earlier, Guertin was selected as Top Residential Honoree for the national "Who's Who in the Painting Industry", published by the American Painting Contractor magazine.
In 2006, Painting in Partnership became the first painting contractor to become nationally accredited by PDCA. This National recognition speaks of the seriousness of our commitment to the betterment of the painting industry and is a direct extension of our commitment to offer our customers the very best of service.
Awards
Over the years, Painting in Partnership has received eleven National Awards for its interior, exterior and restoration painting craftsmanship. The awards include two Grand Prizes for the Top Job Awards (2012 and 2008) from the American Painting Contractor magazine. In all, we have won four Awards from the Top Job Awards and seven for the Picture it Painted Professionally Awards sponsored by PDCA.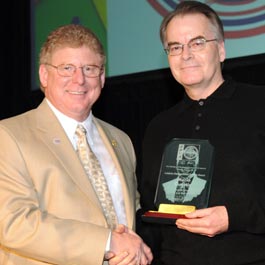 David Siegner and Mario Guertin
View the American Painting Contractor Articles
Mario Guertin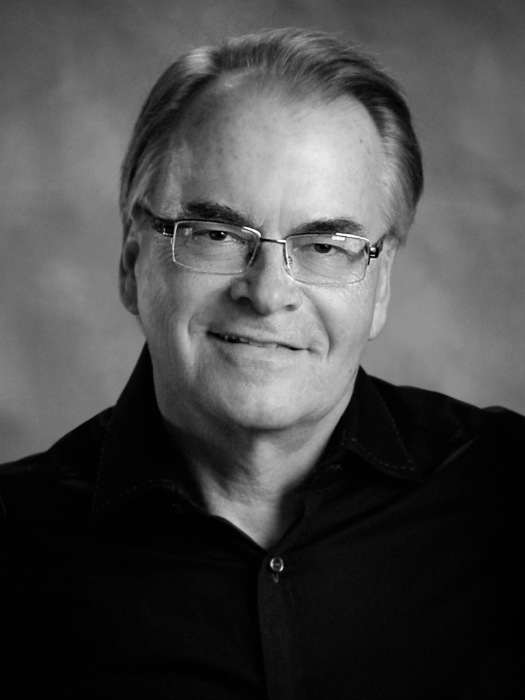 Mario Guertin, Owner of
Painting in Partnership
Was born in Canada. Earned a BBA in Management from the University of Montreal and an MBA in Finance from New York University. During his career in corporate finance, he also earned a CPA Certification. After his departure from the corporate environment, he founded Painting in Partnership. He has played a leadership role not just locally, but nationally as well, gaining recognition for the craftsmanship of his company and his many contributions to the painting industry. He has published about twenty articles in national trade publications and is the author of a blog on the many aspects of painting. Over the years, he has organized over twenty seminars and conferences at local and national events. He has also given numerous lectures at national PDCA National conventions. His most recent presentation is on the "History of Paint in America." Mario is also an avid collector of paint industry memorabilia. His collection has grown to many hundreds of items