Interior Painting
What You Can Expect
On-time arrival
Timely completion
Attention to detail and care
Property kept protected and secure
To be kept safe from exposure to lead dust inside your pre-1978 house
No need to "house sit"
Comfortable feeling about everyone
Clear and complete communication
A painting experience that exceeds your expectations
A team of craftsmen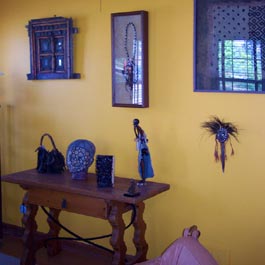 Colors That Complement Your Artwork
What We Do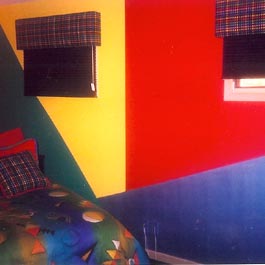 Colors That Complement Your Decor
Use air purifiers to reduce odors
Use dustless sanders to reduce dust
Cover belongings and protect surfaces not to be painted
Maintain an orderly work site
Restore dry-wall and plaster
Do carpentry work where needed
Repair water-damaged areas
Restore damaged wood surfaces
A complete array of painting and decorating services
A low-stress painting experience
Painters who are congenial, respectful, comfortable to be around, who understand your need to reduce stress during your house painting project and communicate well with you are all aspects of the interior painting experience we deliver to you every time.
Our painters are true craftsmen
Because our painters are trained in best interior painting practices and follow standardized painting procedures, they execute their house painting well the first time. There is no need for "punch lists" or "babysitting". Our painters are chosen because they truly love the work of painting and gain satisfaction from beautifying your home environment.
Keeping you safe from lead dust
Lead dust from a remodeling project such as interior painting can present a serious health hazard to your family if proper steps are not followed. If your house was built prior to 1978, we take the necessary steps to comply with the EPA lead-safe regulations in order to protect you and your family from this hazard. Painting in Partnership is certified by EPA as a "Lead-Safe Firm" and our employees are trained in following EPA's lead-safe practices.
Using state-of-the art equipment makes a difference

At Painting in Partnership, we believe in using the most advanced and efficient equipment in our painting activities. When it comes to stripping or sanding trim boards, our tools of choice are from Festool, a German manufacturer of integrated tool systems. In this case we use the CT22 HEPA dust extractor, with on-board plug in and an automatic starter/shutoff feature when the sander is plugged into the vac. The sander is the RO 150. It has variable speeds to accommodate activities such as stripping, sanding and polishing. The sand papers are designed not to gum up during use. By using such equipment, our house painters can produce a perfect result every time.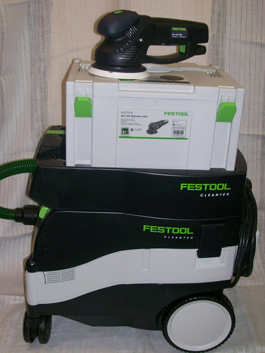 Using the right equipment for the interior painting and exterior painting