Standardized Painting Procedures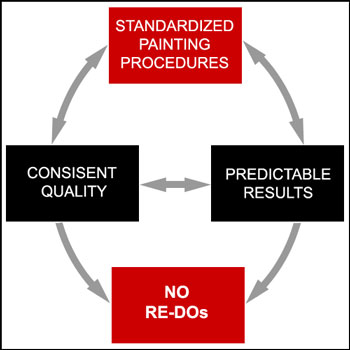 Painting in Partnership's Standardized Painting Procedures (SPPs) are derived from PDCA's Craftsmanship Operating Procedures (COPs), which have been developed by a committee from the PDCA Craftsmanship Forum and are nationally accepted standards for executing the work of painting.
Our craftsmen have been fully trained in the use of our SPPs. This means that all our employees, from junior to most senior, are trained in using the same procedures to execute the painting work.
As a result of using SPPs, our customers experience no re-dos, uniform quality and predictable results.